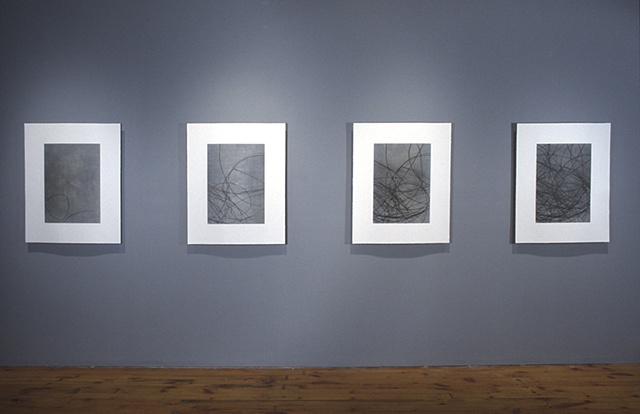 Untitled/ Sequence
intaglio, photolithography, chine collé on rag paper.
36 x 132" (4 prints, 36 x 30" each, paper size)
2005
This series of prints from 2005, introduces photo-based imagery of wire and shadow of wire, layered with inked impressions taken directly off metal pressbed surfaces. The work is a meditation on line - as both real and illusory, inscribed by industrial process, by use and chance.